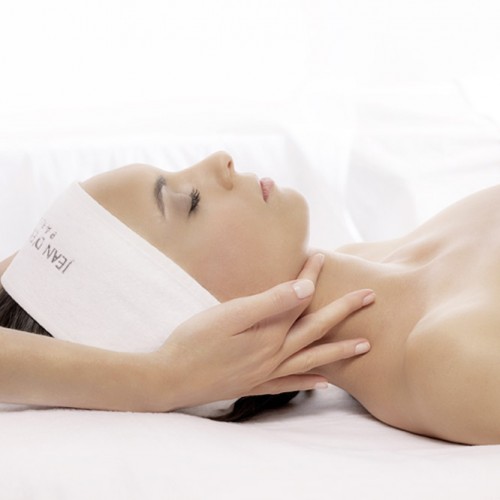 SALON TREATMENTS
Preventing - Vitamin anti-ageing care
Preventing - radiance and vitamins
A concentrate of anti-ageing energy!

From 30 years old, fatigue, stress, short nights and external aggressions can modify the appearance of your skin.

Jean d'Estrées answer: Preventing, vitamin anti-ageing treatment.  

The assets of the treatment:
the alliance of the modelling honey (ginger - vitamin C), the hydro-smoothing concentrate (soy - hyaluronic acid) and the specific anti-oxidant mask help to preserve the youth capital of the skin longer.

The anti-oxidant cranberry cream mask:

- antioxidant (protects the skin from ageing): cranberry
- moisturization: glycerin
- soothes and gives radiance: pink clay
- delicate fruity fragrance

Result: moisturized, smooth and relaxed skin.