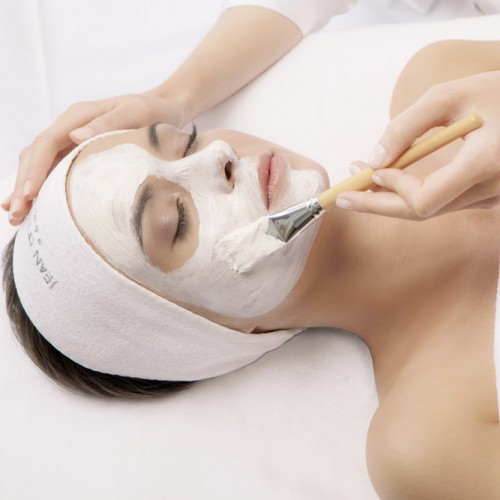 SALON TREATMENTS
Repairing - Global anti-ageing care
Repairing, firmness and elasticity
Over time, external aggressions and variations of  the biological rhythm accelerate the ageing process of the skin: wrinkles appear, the skin gets thiner, less firm and it becomes less elastic.

Jean d'Estrées answer: Global anti-ageing repairing treatment

The optimum treatment to bring back the elasticity and refirm the epidermis in record time. It preserves the firmness and tonicity of the skin by stimulating the cellular cohesion and the collagen synthesis.

The assets of this lifting and tensing anti-ageing treatment:

The double enzymatic and mechanical scrub enables a perfect penetration of the ingredients and plumps the skin.

The restructuring massage visibly smoothens the texture of the skin.

At the heart of the formulas: the Hyalur' complex

Hyaluronic acid of low molecular weight
--> improves the biodynamic properties of the skin: firmness / moisturization

Hyaluronic acid of high molecular weight
--> forms a protective "foil" that limits dehydration and plumps the skin

Ursolic acid (Duboisia extract - Australian plant)
--> restores the structure of the collagenic bundles

Micro-Emulsion E
--> fights against the formation of free radicals.